Welcome to The New Porsche Beaverton
We are proud to say that Porsche Beaverton's beautiful new facility, showcasing a state of the art showroom and service center has been open for over a year now. Many of you have already visited us here at 13875 Tualatin Valley Highway, however for those who have yet to make the journey, some great surprises await you!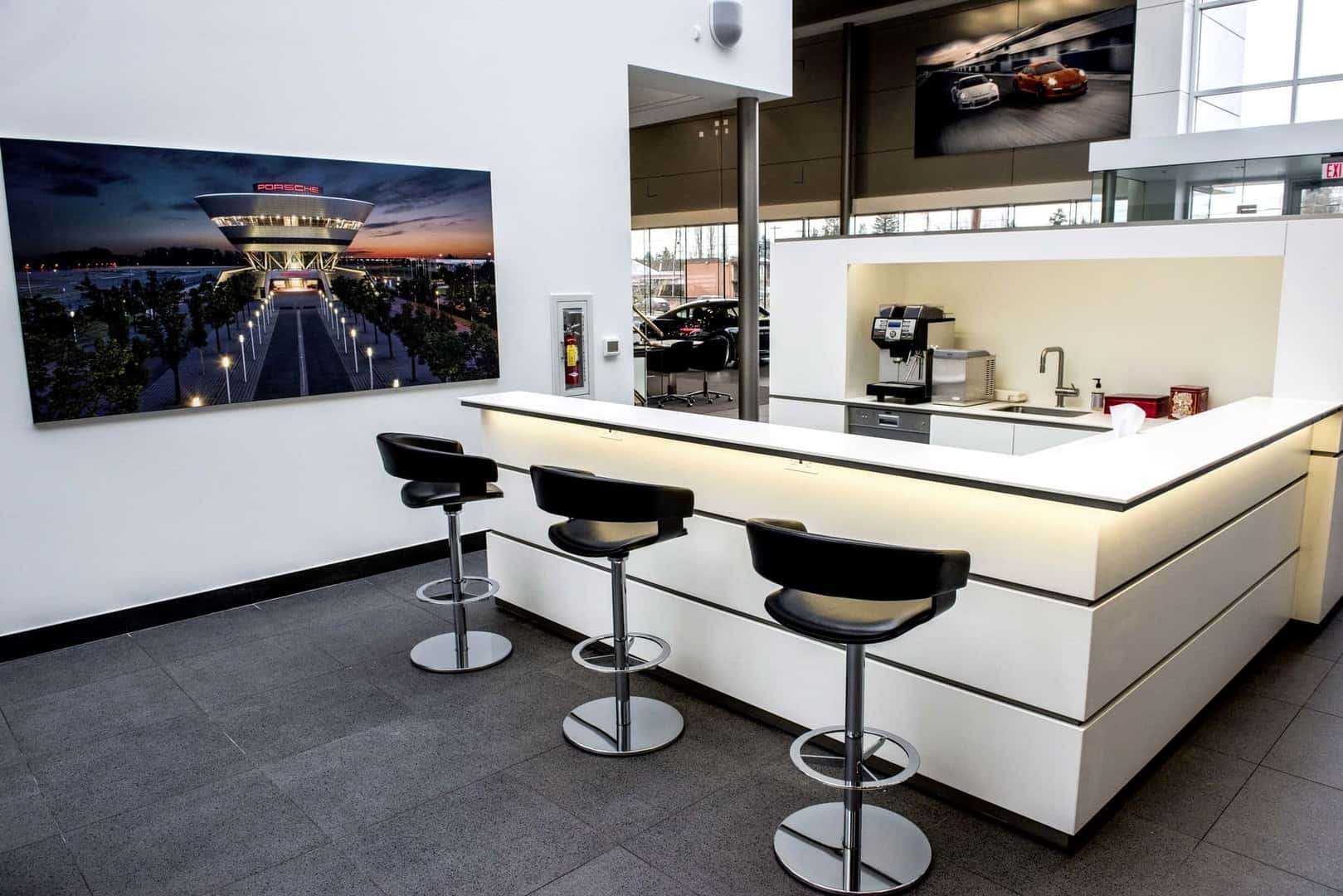 Clients and customers from the Portland area who have been with us since our infancy may have memories of our old 6400 sq foot showroom which housed four cars. Well, we are excited to say that we've grown up and now take up residence in a 34,255 sq foot showroom, where we shoehorn in an ever rotating selection of our vast inventory. All cars are powered 24 hours a day, 7 days a week, and you are encouraged to explore each and every one. And don't forget about our two 200″ LED T.V.'s. , they are truly massive and demand your attention at all times. So come watch the next race right here, with peers who share your passion for Porsche!
The management team here at Porsche Beaverton took great lengths to ensure that your experience here at our campus is an unforgettable one. We took the liberty of dreaming up a 918 Spyder themed lounge on the second floor above our service center. Relax, catch up on work, or even grab a drink up in the exclusive loft where an array of hardcover books, furniture, and artwork will immerse you in all things Porsche!
And its not just the showroom that benefited from our migration down the street. Our service department has upgraded from their old 2,000 sq foot shop, to an immaculate 8,000 sq foot facility equipped with every manner of hardware necessary to diagnose and maintain your Porsche. Watch our service team at work thanks to the "Kitchen Window" design element, which opens up the entire service center for you viewing pleasure.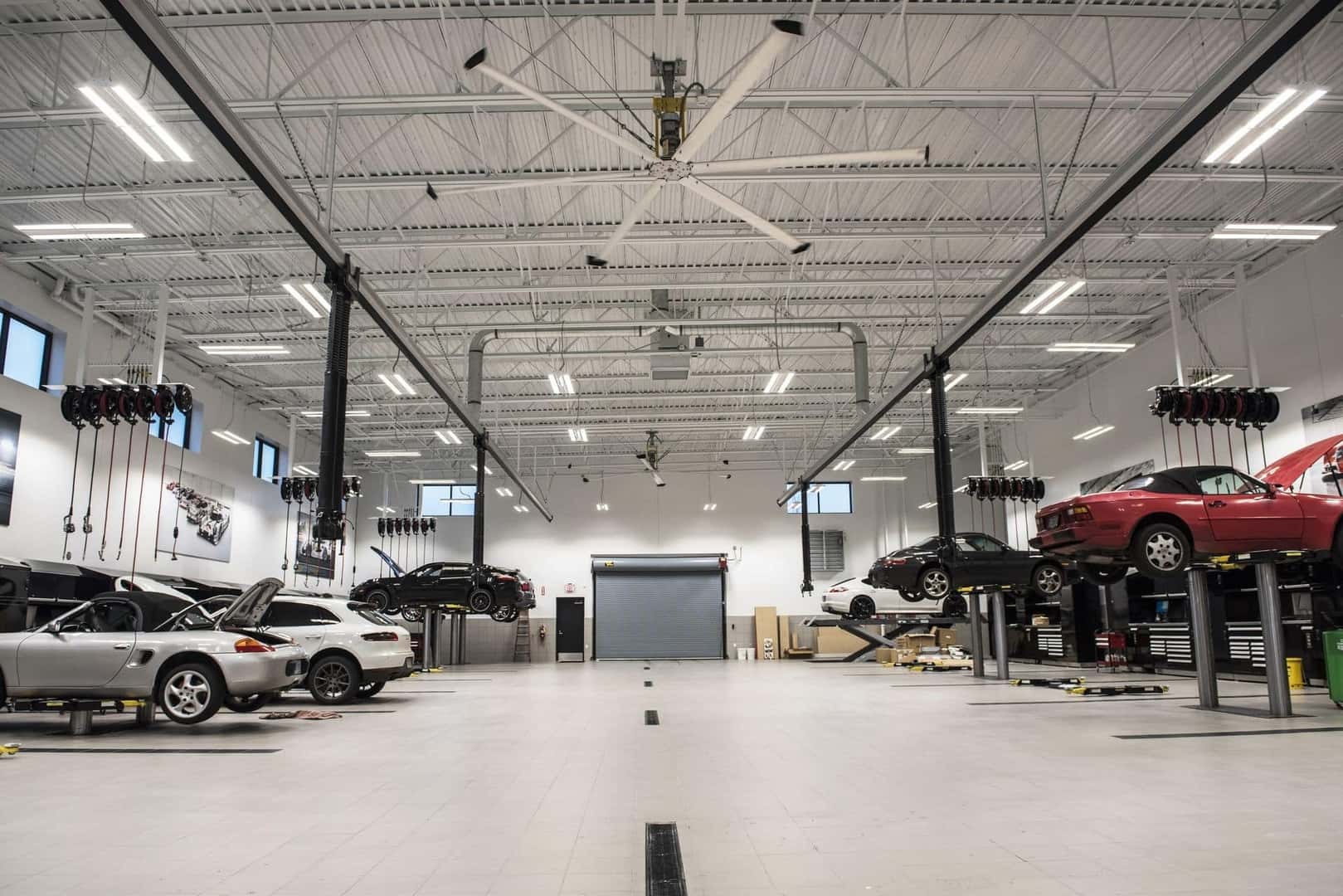 And just in case you become infected with Porsche's iconic motorsport pedigree as we all have, we've got you covered. Our 4,400 sq foot parts department featuring a stylish boutique laden with the apparel of Stuttgart will insure you need not return home empty handed.
So come on down and schedule a test drive. Or just hang in the showroom and share the company of fellow Porschephiles. Whatever it is about our brand that excites you we look forward to seeing you soon!