The Getaway Series: Taking a Taycan out on the Town
Taking a Taycan out on the Town
There is something quite romantic about the way the lights of Portland's buzzing city seem to illuminate the damp pavement or dance across the Willamette on a clear evening. Discover how intimate and warm the heart of downtown can feel under the soft glow of street light through the charming streets. 
Whether you live in Beaverton, Tigard, Vancouver, or anywhere in between– there are so many secret corners of our Pacific Northwest city to be discovered. Downtown, of course, is the hub of life and activity of the metropolitan area. What better way to cruise in style than in an all-electric Taycan?
In 2017, the City of Portland announced its very own Electric Vehicle Strategy in hopes to reduce its carbon emissions 40% by 2030 and 80% by 2050. This strategy advocated a shift to lower-carbon transportation fuels, like electricity, to achieve major strides to achieve emission reduction goal.
Since the launch of the first widely available electric vehicles in 2010, auto makers around the world have been challenged to innovate to meet the growing demands of the changing world, and Porsche has met that challenge with the world's first electric sports car.
In sync with Portland's quest for sustainable innovation and forward thinking, the Taycan is the perfect vehicle to inspire passion for electromobility in a new age in our city.
A Portland Staycation
When was the last time you treated yourself without shelling out a ton of extra cash on flights and a fancy dining experience? Spice up your daily routine by finding a home away from home for the night… or two. A staycation in downtown Portland gives you the freedom to feel special while staying safe in your own city. Pack an overnight bag and treat yourself to an elegant evening in one of many boutique hotels with an abundance of fine dining options available right outside your door. 
If you're driving over one of the twelve bridges to get to the city, you will be met with beautiful views of our city along the water. After you've reached the ends of the bridges, you'll slowly emerge into the streets of downtown. 
On the street level there is so much to look at– specialty shops, murals painted across buildings, eclectic dining options, independent coffee shops, and more. Depending on where you end up stopping, a lot of fun things are walkable; you can easily just park somewhere and explore what the city has to offer on an intimate level.
Downtown Portland has no shortage of electric vehicle charging stations, some equipped to handle Level 2 and Level 3 charging capabilities. Many can be found in the city's parking garages and lots. Visit PlugShare to view the nearest charging stations to your location.
One of our favorite downtown stays is at the beautiful Sentinel, located at the West End. For your stay, Sentinel offers paid valet parking for your vehicle or you could park your electric vehicle at one of the surrounding garages.
As a designated National Historic Landmark, Sentinel operates in two of Oregon's most historic buildings. Sentinel, now made of an East wing (formerly the Seward) and a West Wing (formerly Elk's Lodge), embodies an early modern and arts and crafts feel with some of the most stunning original architecture in downtown.
"Named after the statues adorning its roofline, Sentinel is a classically Northwest hotel in downtown Portland that speaks to forward-thinking movers and shakers. With an extensive list of signature amenities, a curated art collection, and two of the city's finest culinary establishments — Jake's Grill and Jackknife — this vibrant Provenance Hotels property is a beacon for creatives, entrepreneurs, and thought leaders. Treat yourself to a stay at Sentinel and find yourself in good company. "
To make your experience exceptional, Sentinel provides signature amenities such as their sublime Sleep Experience, Spiritual Menu, Pet Program, Well+Fit kits and free Wi-Fi to make your stay beyond comfortable. With sustainability in mind, the hotel is committed implementing strategic efforts in their cleaning, recycling, and green for green program.
Sentinel doesn't just offer a nice place to rest your head, it serves your home base for a variety of surrounding activities you may want to pursue. Just blocks away you can explore one of the largest independent bookstores in the world (Powell's City of Books) or pick up some morning beignets and benedicts from Cheryl's on 12th, one of Portland's most beloved brunch spots. If you're interested in doing a little shopping, high-end brands can be found as you make your way toward Pioneer Place Mall; anywhere you go you're sure to run into local brands featuring handmade goods or sustainably made clothing–you name it. Portland's diverse landscape leaves so much room for its visitors to get inspired by the melting pot of culture, hobbies, and trends that come through.
Jake's Grill, located in the East Wing of Sentinel, is inspired by American tradition. With an emphasis on seafood, the restaurant offers breakfast, lunch, and dinner. The best part? Jake's Grill offers 24 in-room dining for Sentinel guests. Take your staycation to the next level with a lavish meal without leaving the comfort of your suite.
If you're looking for a fine dining option just steps away from Sentinel, look no further than Mucca Osteria. The intimate Italian eatery is a personal favorite of the Porsche Beaverton family, serving perfectly crafted pasta dishes, exotic cocktails, and imported wines to pair. Mucca changes their menu seasonally, sourcing ingredients from local farmers to create a masterful dining experience in every rich bite of food.
During a normal evening (pre- and hopefully post-pandemic), Mucca provides an ambient dining space that sets the mood for great conversation; its the kind of restaurant where time seems to slow down as you savor your 3-4 course meal over a bottle of wine. Nonetheless, Mucca's authentic Northern Italy flavors are perfect to enjoy for a romantic meal in your hotel room, or takeout on any night that you truly feel like treating yourself.
This Valentine's Day, Mucca will be offering a special 5 course menu. Call ahead to place your order ahead of time as there is limited availability. Click here for the menu.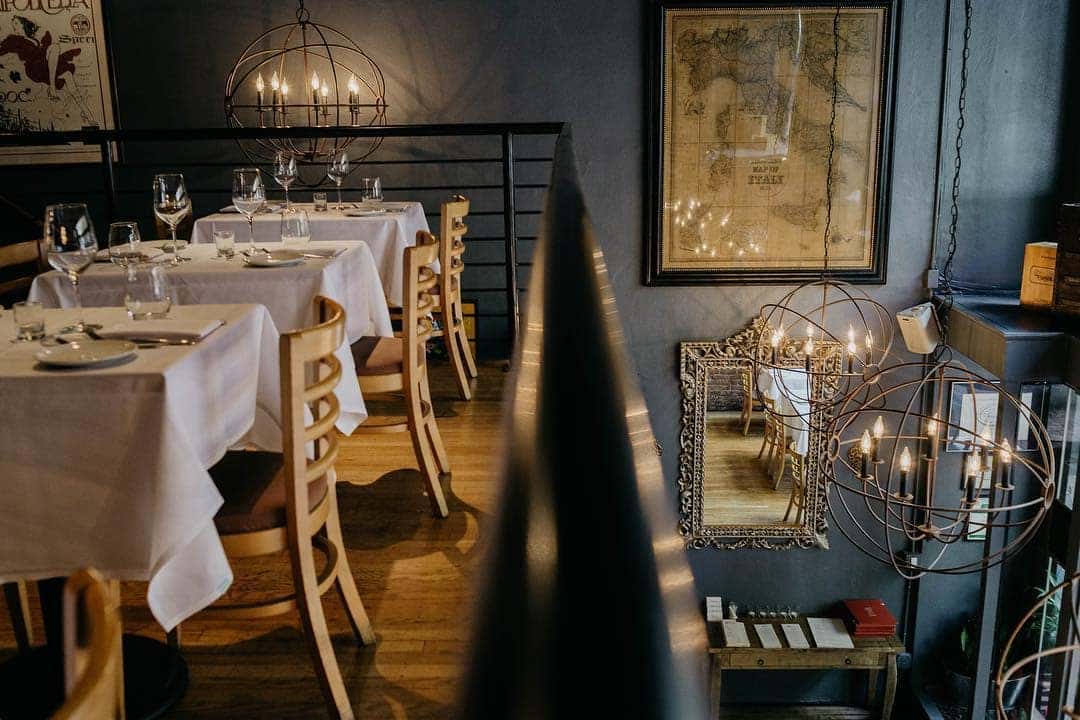 Sold on the Staycation?
We hope that you are inspired to do something out of the ordinary for yourself, a significant other, or a friend for some romance or relaxation. Use the hashtag #PorscheBeavertonGetaway on social media if you try out any of our recommendations.