The Importance of Factory Maintenance
Factory Maintenance: What to Expect
You trust your Porsche absolutely to provide reliable, safe, sports car performance, journey after journey, year after year. Over two thirds of all Porsche vehicles ever built are still being driven, thanks to regular expert maintenance.
We manufacture parts you can trust, and select partners who do the same. Porsche Genuine Parts are designed and engineered by the people who know and understand Porsche better than anyone: that's us, of course. That means they fit perfectly, integrate seamlessly with all other components, and continue to offer performance you can rely on. For items such as tires and oil, we work with trusted partners to develop products specifically for our vehicles, produced to the usual Porsche high standards, and delivering the performance, reliability, safety and driving pleasure you expect.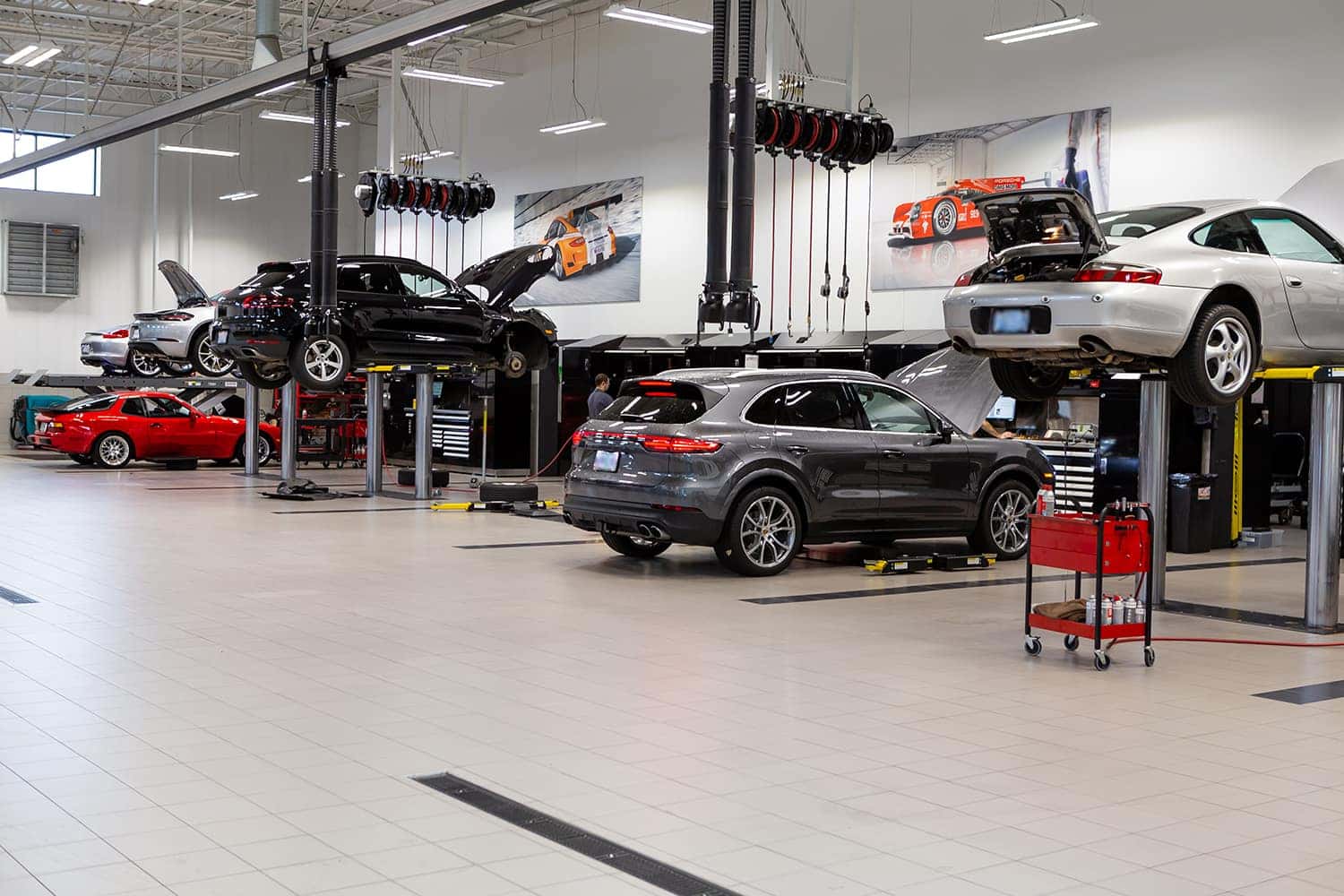 Maintain Your Warranty
Expert technicians and advisors are ready to keep your vehicle in top running condition and will help you maintain your valuable warranty. When choosing to service your car with an authorized Porsche dealer, you are ensured by a Two-Year Unlimited Mileage Limited Warranty on both parts and labor at all U.S. Porsche dealerships. Under warranty, dealers can repair your vehicle free of cost. If you are away from your home Porsche dealer, your warranty is valid at all Porsche authorized dealers in North America if your vehicle needs attention.
At Porsche Beaverton, genuine Original Equipment Manufacturer (OEM) parts are used from our in-house parts department to service your vehicle. OEM parts are manufactured to a standard of premium quality that only the manufacturer can authorize while maintaining your factory warranty and vehicle's value. The use of replacement parts not supplied by PCNA may void some or all of your car's limited new car warranty.
Award-Winning, Certified Technicians
At Porsche Beaverton, our experienced technicians are one of our biggest assets. When you choose to service you vehicle at a dealer, you are guaranteed to be working with a manufacturer-trained technician. Our techs are trained at the highest level, specializing in preserving the integrity of your Porsche with state-of-the-art tools and an unmatched facility.
Our clients can bring their Porsche in with peace of mind, knowing the high standard we keep our technicians to. Dealer mechanics are trained to follow specific repair guidelines mandated by Porsche to ensure the highest quality care for your investment.
At Porsche Beaverton, clients work directly with a knowledgeable service advisor as their main point of contact. Additionally, a mechanic will do a video walk-through of your vehicle to explain what repairs have been done or if there were additional items to draw attention to during your complimentary multi-point inspection. Our techs are up to date on recalls and technical service bulletins that could be vital to maintaining the health of your vehicle over time.
Each service bay is kept in top-notch condition by our techs, ensuring a clean and well-organized work environment to care for your vehicle in. From our Porsche Beaverton showroom, you can take a look through our wide window into the shop to check in if you choose to, and see your mechanic hard at work.
Convenience
Our facility offers a robust list of services and ample space to care for your vehicle properly and efficiently. Due to our large facilities we house more service bays that are able to accommodate for more clients and quick turnaround times so that you can get back behind the wheel faster.
We are currently offering a a Pick Up and Delivery service that takes the hassle out of traditional service appointments; simply call or book your appointment online, set your pick up location, and we will take care of the rest. Our new service offers the same high quality experience while limiting face-to-face contact and idle time waiting for your vehicle's completion. Loaner cars can be requested if needed. Please inquire with your service advisor.
Porsche offers the Porsche Scheduled Maintenance Plan (PSMP), which allows you to manage your factory recommended scheduled maintenance services through the convenience of prepayment. Not only will you lock in the cost of your scheduled maintenance up front, you will rest easy knowing these services are then performed at no additional charge for the term you choose. Thank yourself later by bringing ease to your service appointments without the shifting costs of future services and the certainty of Porsche-certified care at any Porsche dealer in the United States.