2020 Cayman T: Simply Excellent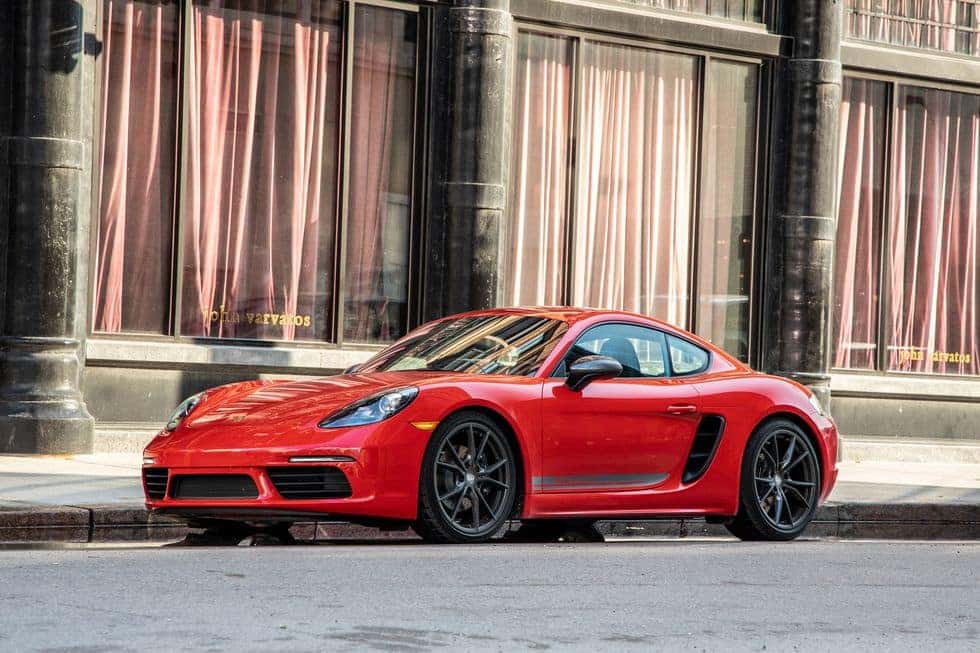 Porsche released the 2020 Cayman T last year, adding it to the lineup of mid-engine 718 coupes. With a range of options to choose from, a Cayman T makes for a beautiful ride at a reasonable price by Porsche standards. See what Car and Driver had to say about the Cayman T after their test drive.
"If the Mazda Miata is the perfect starter sports car, then the new Cayman T is the perfect starter Porsche. For some people, it might be the perfect Porsche, period. After spending quality time with the new T, we can imagine an owner being perfectly satisfied with its simple goodness and not aspiring to one of Porsche's more powerful and expensive sports cars. But we could have told you that after little more than a drive around the block. The T is that good."
Check our Car and Driver's review on the 2020 718 Cayman T by reading the article here.